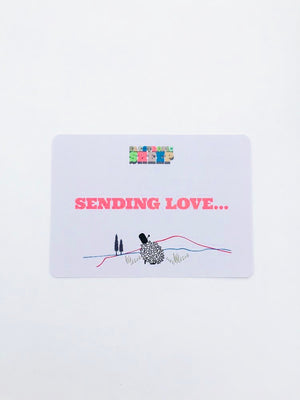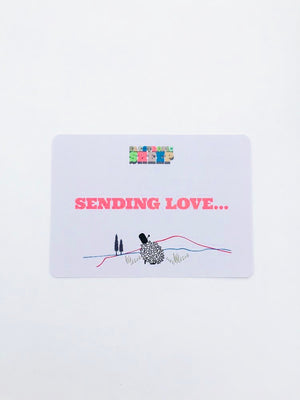 'SENDING LOVE' card by Electronic Sheep
A6 rounded corners postcard. Printed card featuring the Electronic Sheep, our comic character, relaxing in the mountains and sending a message of love 'Sending Love'. 
IF YOU WOULD LIKE US TO HANDWRITE A MESSAGE ON THE REVERSE SIDE IN OUR VERY BEST HANDWRITING PLEASE E-MAIL: brenda@electronicsheep.com
Details:
300gsm /
silk
card
Card size: A6 (105 × 148 mm)
Left blank on the reverse side for
your own personal message. 
Designed by Electronic Sheep