NCAD Gallery presents the ELECTRONIC SHEEP duo of Brenda Aherne and Helen Delany with their exhibition, Electro-Fuse, 19 November 2021–11 February 2022. The internationally renowned visual artists have worked together since 1998, creating illustrative and typographic knitwear/jacquards based on narrative storylines that draw on their own personal lives while simultaneously reflecting a wide range of social, cultural and political moments. Electro-Fuse captures an edit of knitwear and archive from this prolific practice that includes the design for the newly-commissioned The Kilburn Tapestries, and the premiere of their 2021/22 Electro–Fuse collection.
We are first greeted at the exhibition entrance by a retrospective of iconic triangle scarves and garments from the Electronic Sheep archive. Passing underneath swathes of textiles from the foyer to the larger exhibition space, we encounter collaborations with artists, designers, musicians and stylists, showcasing a curated selection from their body of work to date (1998–2021), including the 2021/22 Electro–Fuse collection

Electro-Fuse is populated with scenes from the eponymous 'Electronic Sheep' comic –first created in 1998 – fusing a mix of their original stories with new tales reminiscing on nights out in familiar music venues across London, Dublin and New York. Gig flyers, fanzines, posters and tickets that the duo have collected over the last 30 years are spliced together with their detailed drawings based on actual events. In presenting contemporary work and archival material from these NCAD Alumni, this exhibition time also represents an opportunity to collate, process and catalogue the Electronic Sheep archive in situ at the NCAD Gallery. 
_______________________________________________________________________


ONLINE EVENT :: Electronic Sheep In Conversation w/ Historian, Hilary O'Kelly & exhibition Curator, Anne Kelly, Thursday 9 December 2021, 4PM (UTC) YouTube >>> LINK <<<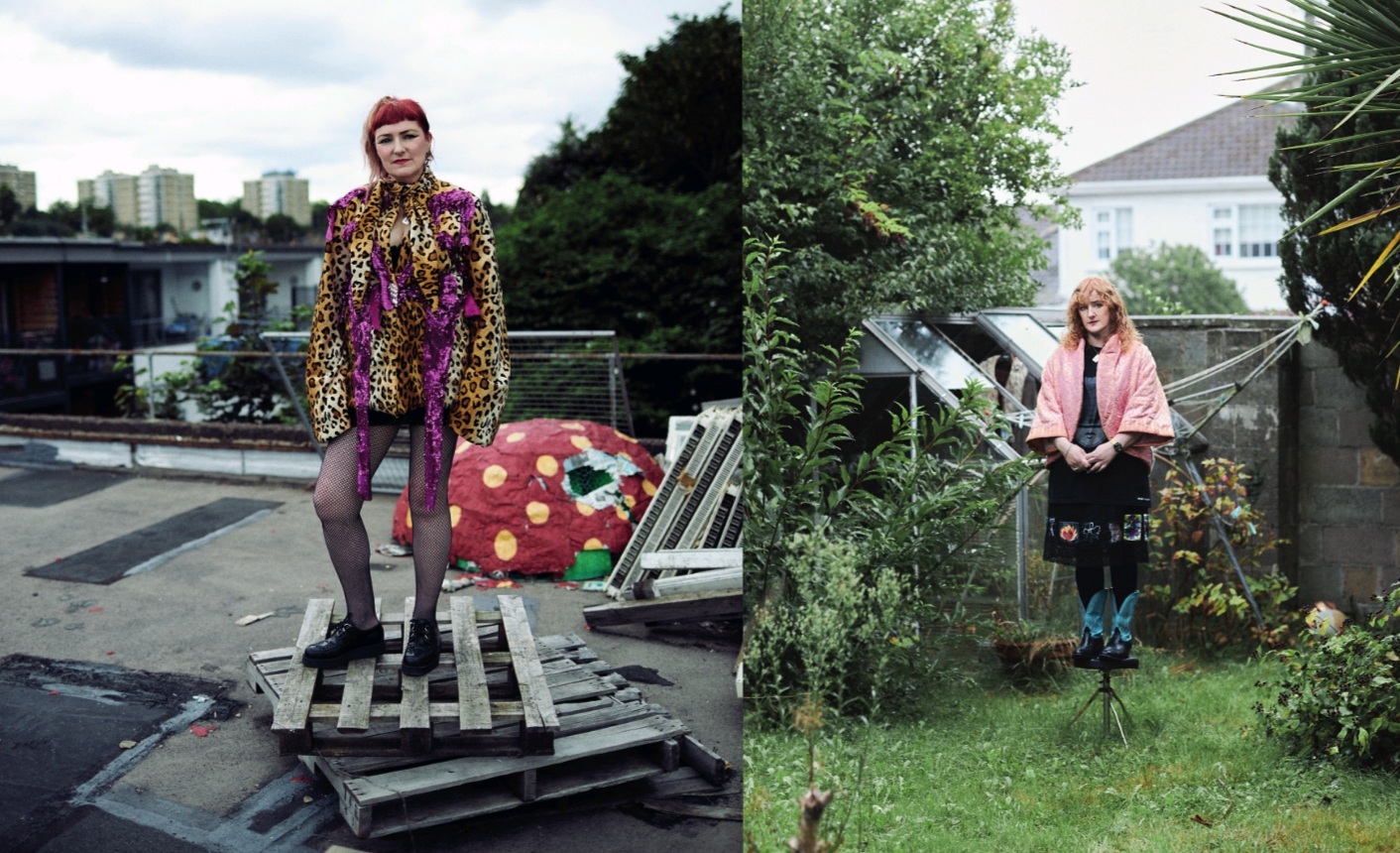 Hilary O'Kelly, lecturer at the National College of Art and Design, Dublin, is a dress-historian teaching and writing on the visual & material culture of Irish and Western European dress. Having published the history of Irish knitwear company Cleo (2014, Associated Editions), with the support of the Golden Fleece Award, we look forward to this talk, with O'Kelly in conversation with Brenda Aherne and Helen Delany of design practice, Electronic Sheep.
~
Exhibition Image credit: Illustration, EF3-A, The Mean Fiddler 9.30pm Wexford St triangle scarf. size 188cm x 60cm, yarn100 merino wool. © 2021 Electronic Sheep.
In the making of this exhibition the NCAD Gallery would like to acknowledge fantastic support received from the NCAD Departments of Fine Art Print, in our commissioning of work by 3rd Yr. Print student, Amy Kiernan; Fashion, Textiles & Surface Design in facilitating display loans: Denise Beck, Print Technical Officer, and Isabelle Peyrat, Glass technician for her time and expertise. For their exhibition installation assistance, our thanks to Delany Bowes, 1st Yr. NCAD, John Kellegher, 3rd Yr. Fine Art Paint, Tom Simms, Studio + Product Design and special thanks to the NCAD Facilities & Attendance Staff.